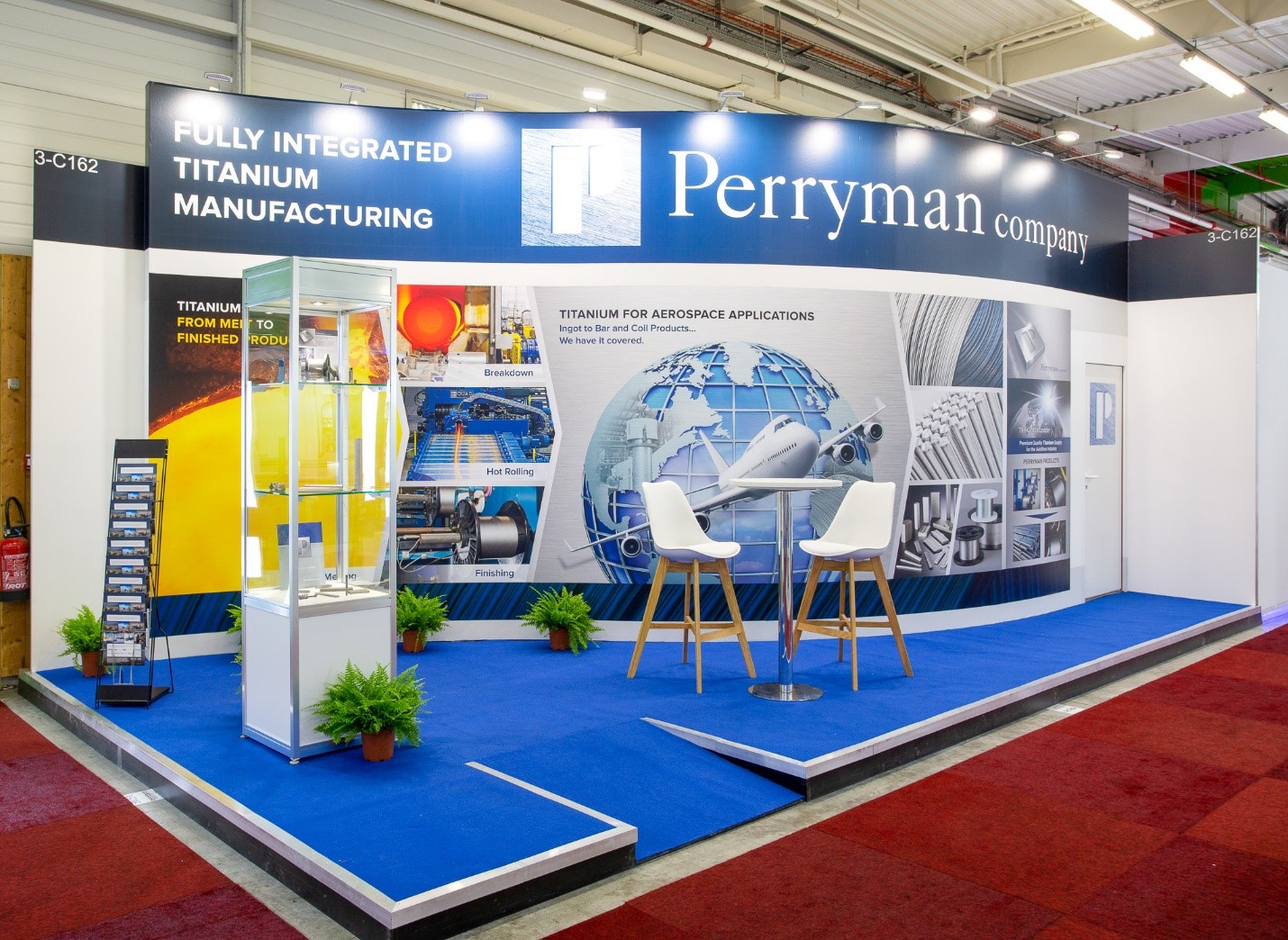 As a result of Covid-19, many trade shows have been canceled. The listing below highlights events which Perryman has either attended or exhibited over recent years. As conditions improve we expect to participate in the following events:
International Titanium Association (ITA) - USA
International Titanium Association (ITA) - Asia
International Bridge Conference (IBC)
Orthopedic Manufacturing (OMTEC)
Paris Airshow

Conferences that have been scheduled and which Perryman will be attending or exhibiting include:
Bridge Preservation Partnership Conferences:
Midwest Bridge Preservation Partnership
9/28/21 - 9/30/21
Lexington, KY
Northeast Bridge Preservation Partnership
10/12/21 - 10/14/21
Harrisburg, PA
Southeast Bridge Preservation Partnership
11/02/21 - 11/04/21
Hot Springs, AR
Western Bridge Preservation Partnership
12/07/21 - 12/09/21
Phoenix, AZ
SpeedNews Conferences:

Aerospace Raw Materials & Manufacturers Supply Chain Conference
6/07/21
Beverly Hills, CA and virtual

Commercial Aviation Industry Suppliers Conference
6/07/21 - 6/09/21
Beverly Hills, CA and virtual

RAPID + TCT
9/13/21 - 9/15/21
Chicago, IL

ITA Europe 2022
5/04/22 - 5/06/22
Dublin, Ireland

Please check back for updated information on where Perryman will be participating.