Titanium is the metal of choice for several different products in the consumer market. Eyeglass frames, jewelry and watches in particular are popular for their light weight, biocompatibility, and unique style. The metal's natural, distinctive gray color appeals to some, while others prefer the colorful, attractive appearance of anodized titanium.
In addition to the personal items noted above, titanium has found many uses in sporting goods, bicycles and racing. Applications like face masks, lacrosse sticks, bicycle seat rails and spokes, suspension springs, and quick release mechanisms. In racing, titanium has been used in engine valves, valve springs, connecting rods and retainers.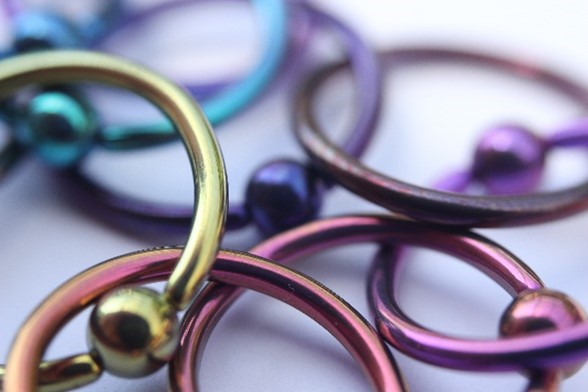 Perryman's bar and fine wire departments are fully capable of supplying titanium materials to meet the stringent requirements necessary for these types of applications.