Titanium's corrosion resistance and strength make it the most biocompatible of all metals. As a result, it is the metal of choice for implants. The broad spectrum of titanium's uses within the medical industry includes:
Joint Replacements - Hips, Knees, Shoulders, etc.
Dental Implants
Trauma Applications - Bone Plates and Screws
Fracture Fixation
Surgical Instruments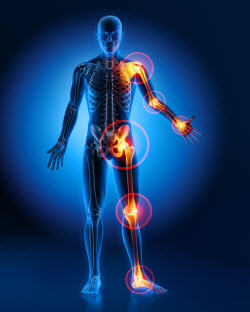 Titanium used for the medical market often begins as small and large diameter bar products, which are either machined or forged and then subsequently machined into the finished product. Perryman also produces the wire and fine wire products that are commonly used in surgical clip, orthodontic wire, and bone screw applications.

In addition, Forge & Fabrication offers medical device contract manufacturing including machining of plastics, metals, PEEK (polyetheretherketone), UHMWPE (Ultra High Molecular Weight Polyethelyne), and cleaning and packaging. The forging operation offers high quality, low-to-mid volume products in an array of finished shapes in titanium, cobalt chrome, and stainless steel materials.