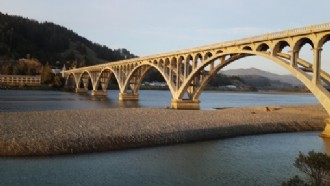 It is widely known that our infrastructure is aging. This includes roads, bridges, dams, parking garages, and other infrastructure. For example, many older reinforced concrete bridges have inadequate internal reinforcement. There are heavier trucks and higher traffic volume than the bridges were originally designed to support. The current design codes consider additional demands from shear and flexure combination. All of this results in unsatisfactory bridge ratings, which leads to the decision to replace or repair the bridge.
Most experts agree that the United States' (and most other countries) infrastructure needs an upgrade. There are a range of options from repairing and reinforcing to completely demolishing and totally rebuilding. The total rebuild option is often considered to be cost prohibitive. Engineers and designers are encouraged to seek alternate options – which when properly engineered, can provide rehabilitation and reinforcement at a fraction of the cost to replace.
Titanium has been found to be an excellent solution to the challenges that exist due to its unique characteristics such as high strength and corrosion resistance. It has also been found that titanium can be the most cost-effective solution. Perryman has pioneered the efforts by offering a range of titanium products to meet the exacting needs of design engineers.
Since 2012 Perryman has been working collaboratively with Academia, Departments of Transportation, Engineering Firms, and Contractors in an effort to understand the demands and engineering requirements and to help educate others on the unique advantages of titanium in providing cost effective engineered solutions.
Through these efforts a number of reference tools, such as an ASTM specification, an AASHTO design guide, and even a titanium bar bending video, have been developed to assist designers and contractors for their unique projects.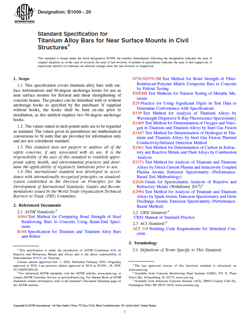 ASTM specification B1009 entitled: Standard Specification for Titanium Alloy Bars for Near Surface Mounts in Civil Structures can be purchased at:
https://www.astm.org/Standards/B1009.htm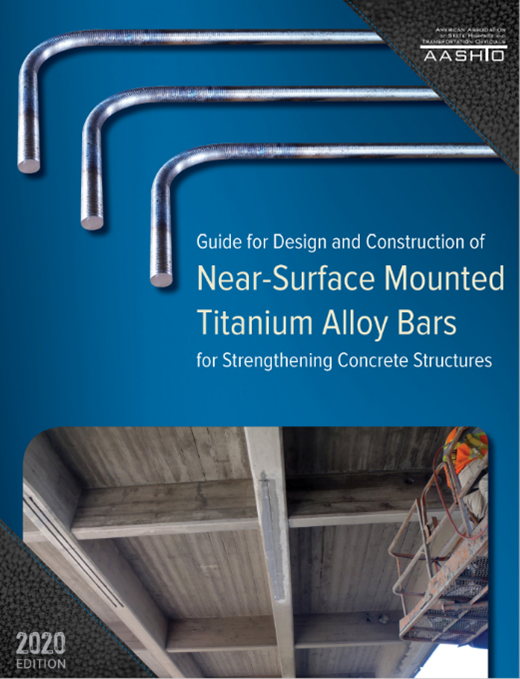 A Guide for Design and Construction of Near-Surface Mounted Titanium Alloy Bars was published by the American Association of State Highway Transportation Officials (AASHTO). NSMT-1 can be purchased at:
https://store.transportation.org/Item/PublicationDetail?ID=4316
A helpful video on how to bend titanium bars is also available from Perryman Company. Please contact us and we will be glad to provide a copy.